News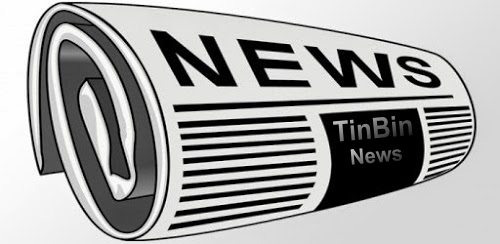 of Windows 8.2 and Windows 9 (free to some)
'Windows 9' preview expected later this year with a focus on the desktop
Microsoft is busy preparing a second update to Windows 8.1, but the company is largely focused on a larger "Windows 9" release due next year. ZDNet reports that a preview of codename Threshold — which may or may not be named Windows 9 once it's released — will be available later this year. The public preview is said to arrive in the fall, shortly after Windows 8.1 Update 2 is delivered to existing machines. Microsoft had been planning to bring the Start Menu back with Update 2, but the company is now planning to deliver that change with Threshold.
While Microsoft has started to move away from the Start Screen for desktop PCs with Windows 8.1 Update, it appears that it will go further in the "Windows 9" release. Sources familiar with Microsoft's plans tell The Verge that the company is testing versions of Windows that enable the Start Menu by default on desktop machines, and hide the existing Start Screen from use. The Start Screen can be re-enabled in Microsoft's test builds, and it's believed that the company will keep this option for desktop users who prefer the tiled Start Screen.
Microsoft originally revealed a concept for its upcoming Start Menu at its Build developer conference earlier this year, and the final version will ship with a more refined interface. The concept includes Live Tiles floating in the Start Menu, providing access to traditional and "Metro-style" applications. Microsoft is also planning to allow "Metro-style" apps float on the desktop in windows, much the same way as traditional x86 applications do today. Both changes are planned for "Windows 9," and a separate combination of Windows Phone and Windows RT will provide the basis for a mobile version designed without a desktop mode in place.
Meanwhile, Windows 8.1 Update 2 is expected to arrive as part of Microsoft's monthly security patches in August. The update will include the usual bug fixes, and improvements for upcoming hardware ahead of the holiday season. Windows 8.1 Update included a number of interface changes and functionality tweaks, and Update 2 is expected to include some additional minor interface tweaks.
Windows 9 might come as a free download, but only to certain users
Microsoft will release a second major Windows 8.1 update this year – Windows 8.1 Update 2 – which will be available free of charge to Windows 8.1 Update 1 users, hacker group WZOR has revealed. The group also says that Microsoft will sell Windows 8.1 Update 2 for an affordable price to Windows users who are running earlier Windows versions on their machines and want to upgrade to the latest OS version.
WZOR also revealed that Windows 9 might be released as a free update for Windows users who have Windows 8.1 Update 2 installed, or at a substantial discount. Apparently a decision on the matter has not been made yet. Previous reports from the same source have also indicated that Microsoft's upcoming major Windows release may be available as a free download.
Finally, WZOR has apparently revealed that Windows 9 Enterprise may have the ability to disable Metro 2.0. The company is expected to have a "significant" internal event from June 23rd through June 27th, at which point Windows 8.1 Update 2 might receive an RTM Escrow status.
The hacker group said that Microsoft has tightened its Windows security, making leaks nearly impossible – apparently, employees that want to use the latest builds will get personal Windows copies that will make it easy for the company to track down leakers.
The new security polices around unreleased versions of Windows are apparently targeting Microsoft's China offices in particular, with the country being a major source of Windows-related leaks in the past.