Fixed. There is no limit now. We (mods/admins) will just have to keep an eye out for people spamming the forum with 11ty billion smilies/pictures in one post. Although I'm sure we won't have a problem.
Last edited by
JoeLouie
on Sat Jan 16, 2010 2:01 pm, edited 1 time in total.
Posts: 2703
Joined:

17 years ago

Location: Canada-EH
still not remembering me, or what post i was on
Don't mind me. Just my madcow acting up.
What browser are you using? What URL are you using to access the site?

Anybody else having trouble with this?

It doesn't even use cookies to track your last read posts, it's all taken care of in the database, so I'm not sure what the issue would be...
thats the fella joe looks super cool now
Living in the future....
Please keep in mind guys, when I set it all up, I put it the way that I thought it would work best. I've been working on this for the last few weeks, but it's hard to test and see exactly how everything works until it's put into full use. So, if you guys see anything (and I mean anything) that you think doesn't really work, or any other features you'd like to see, just let me know and I'll do my best to make the changes.

I'll keep looking for weird...
Regards,
Jim
Looking for weird what? lol
I like this, I like this a lot actually. Thank you JoeLouie for all your hard work setting this all up and putting up with our requests and chaging chings etc etc.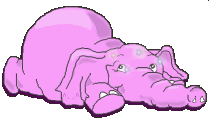 I see a new tab bottom right, i'm going to click it
Posted from my BlackBerry using BerryBlab
---
Who is online
Users browsing this forum: No registered users and 1 guest