Topic author

analogue40

Posts: 2425
Joined:

15 years ago

Location: Kaohsiung, Taiwan
Contact:
LOL the missus will love that.
cheers
lol, that's great! the Nintendo DS is pretty cool. My brother's friend has one and he was over one day and I managed to steal it from him and play with it for an hour or so. They've come a long way since the original Nintendo Game Boy.
wow, that looks brilliant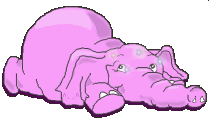 Posts: 4376
Joined:

15 years ago

Location: GA, USA
Contact:
thats pretty cool
is it a game or just something to waste time on the 2h train ride to work every morning and nite (for the tokyo users...
Pi.
---
Who is online
Users browsing this forum: No registered users and 1 guest