I couldn't get into Anouncments so this will have to do. Where in the HE double tooth picks have I been you ask,(well do ya'... do ya'... feel luck... wrong discussio...!) I've been having issues, lots of issues like another hard drive failure... that would be two in two months... something weird going on here. The Professional's asked me if I had the the computer in a very hot location. Hello... I live in the great white north... you know polar bears.. Bob and Doug... wide open spaces ( fill in Dixie Chicks music here). OK, OK, can I help it if 98% of the Population lives within 10mm (for you Americans that's less that your smallest measurement ... also how come they didn't convert like they promised...) of the 49th parallel and my ancestors really just followed that trend.(Some day I'm going to get 20mm away... you just watch!) Oh ya' the computer... and then... Somebody also downloaded manually by accident with some other program some kind of azt or some such toolbar which comandeered my google ( sniff, sniff) and wouldn't let me go anywhere other than where they wanted me to go! (would I exagerate ok maybe just slightly) never the less it was maddening but I'm back to numb you all ta' death with my mindless droning on and on and L8er.
I'll figure this out yet!!!
Where do I vote....Totally lost. lol:question:
John,
good to see you back.
hello and welcome back im wizzy how do yah do
http://pic1.piczo.com/go/editview?siteid=1753020&g=11552102
OOOHHHHH, I wondered where you have been. It's good to see you've joined the online community again, a warm welcome back John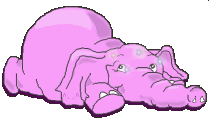 Back ... ah again.
It appears that my last post was 06-12-2005. The general rule of thumb is to post at least two times a decade so ... phew... I'm just making it in under the wire.
Has anything happened in the last while you ask?
Well I've been fighting a loosing battle with my addiction to television. (It just keeps getting better). PVR's have only complicated the problem!
What I watch is vastly different that what the people at my new job watch. Yes, after receiving my 25 year pin they closed the doors at my previous employer. I thought that I would just grab my new squeegee and stand at the nearest busy intersection to make some beer money but as luck would have it another company was willing to take a chance on an old dog like me.
Speaking of dogs ... I've got a new one (6 & 1/2 yrs. old) that is a cross between a Rottweiler and a sneaky neighbours dog. She is really cute and knows lots of tricks. Lately, (for the last few years) I have been training her to press the walk signal button at the cross-walk. If she nails it she gets a treat! She is over 50% of the time correct. No luck training her to pick winning lotto numbers though.
I have become a serious rebel lately by letting my dog walk beside me without a leash (it's at the ready in my pocket). I don't want her to be hit by cars but at the off leash area of the dog park she only has to worry about it when we enter the parking lot and I forget
to put it back on (as we walk home).
Speaking of cars (Fords actually, there are no other kinds...) our family has acquired a new (2014) Ford focus Titanium. I haven't actually seen the car as it's in Edmonton but I hear it's nice. Anyone know anything about Focus's? I'm driving a Taurus (when my wife lets me) otherwise an F150.
Gotta' go said wife is calling me for food and I don't miss to many meals
Last edited by
John
on Mon Feb 09, 2015 8:22 pm, edited 1 time in total.
I'll figure this out yet!!!
Hi John,
Seems like you have a Ford focus ! (get it F150, Taurus, Focus)
Welcome back, again!
Regards,
Jim
Posts: 1706
Joined:

15 years ago

Location: St Paul MN
Goodness, a face that's new to me. Hi, John!
Hi back at you The Sidewinder.
Last October I had a BMW K100 but after landing on the mini vans windshield now all I have is a helmet.
I'll figure this out yet!!!
---
Who is online
Users browsing this forum: No registered users and 3 guests